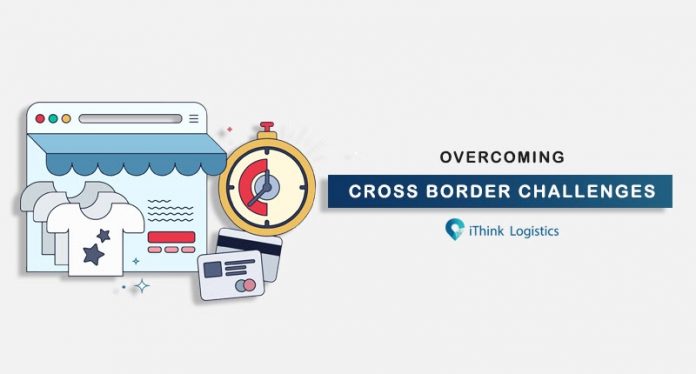 The year 2020 is assumed to see the biggest turnover in cross border e-commerce leading up to $ 1 trillion. It is not only a huge proportion but also a great achievement in the industrial part. The number reached up to almost 848 million shoppers around the world, which makes it an ideal time to sell to as many people as possible. In this competitive era where new sellers get added to the e-commerce industry every day, you need to do something out of the blue that will make you stand out from this massive crowd of sellers and help in overcoming cross border trade challenges.
You need to have a wow factor to get the attention and engagement of potential shoppers and customers. Therefore, get your hands on the international markets by the cross-border trade phenomenon. This will not help your business to stand out but also will keep you far ahead in the industrial curve. Cross border, the trade will uplift your business as you will be able to connect to customers worldwide and your brands will sell out exponentially and succeed in overcoming cross border trade challenges. 
However, what is success without challenges? There are many challenges faced in the cross border trade. This will be discussed further in the passage.
Cross Border Trade Analogy
Now the question comes what is cross border trade. Cross border trade is a broader aspect that deals in selling and buying relationships of goods and services with neighboring countries. It is one of the best resourceful trading systems as it includes the nearest outsources.
This is quite advantageous and efficient for almost every country. Most of the countries use this trading system to fulfill the basic needs and to facilitate basic food items and goods for their people. This serves as a primary system to import goods and services for many countries. Countries that fall behind in the agriculture productions of primary food materials mainly uses the cross border trade for their trading.
When it comes to India, we import many food items based on this trading system. For instance, when the massive failure of the monsoon hit up and onion prices rose at an alarming rate, India decided to import onions at a huge scale to Pakistan.
Cross trade has always been that big opportunity made available for the merchants to proceed with their business. When it comes to sellers and merchant buyers, Cross border opportunities are the perfect leap for them.
It has been recently estimated that the cross border market is likely to grow from $401 billion in the year 2016 to $ 994 billion in the year 2020. The growth rate in cross border trade is huge and is assumed to increase more with time. The two-thirds of this business will come from Asia and Latin America. They are considered as the most economical and highest growing countries in recent times. Hence overcoming cross border trade challenges is very important.
Cross Border Ecommerce
In the year 2016 the cross border eCommerce sales of India have reached 500 billion dollars while global online trade has reached almost two trillion dollars by the end of 2017 where multiple retailers and business opportunities of international expenses are there.
The United States and China are itself are doing billions of dollars of business every single day. Global business in this way helps companies to grow in B2B segments and diverse audiences based on different customers, their different expectations and their different languages.
To be honest it is very profitable so international e-commerce also known as cross border trade is very profitable for every seller. When consumers buy online from merchants located in other countries and jurisdictions, online trade between consumers and merchants which share one common language and border or which makes use of the same currency are not always precise as a cross border by consumers.
The internet enables consumers to shop globally by purchasing products and services across the border driven by a common language, a common border, special offers, or simply because the product or services are not available in the consumer's region.
The increase in popularity of tablets and smartphones allows consumers throughout the world to compare prices, connect with other consumers, etc. We also have a big platform social media to discuss the products and services to select a webshop independent of its location and to transfer payments we have the PCs, laptops, mobile phones or tablets at any place at any time and anywhere. Not only consumers but also merchants and payment service providers profit from the opportunities presented by global e-commerce.
Banks have come to realize that offering acquiring services to successful stakeholders engaged in online trade can be more profitable than selling. Banking products, online retailers, card processors, and service providers have hardly been affected by the economic crisis. On the contrary, these stakeholders have risen their phoenix from nothing.
In this age where international expansion through global online trade has become a huge business, this is an important thing to do. Therefore, it is better to go international and go cross border.
Cross Border Challenges
Ecommerce companies are highly benefited from cross-border business opportunities. This proves to be beneficial, as it allows to sale product worldwide. However, as every path of success proceeds with obstacles, it is true in the trading system too. You will face various hurdles before making a mark in the cross-border trade market. Some of the challenges are discussed below along with its solutions. Read to find your way in overcoming cross border trade challenges.
Less number of expertise available regarding the local market
More often sellers completely ignore the fact that proper market research is very essential before getting started with the business. It is essential to have full knowledge of the foreign market. Without proper knowledge about all the aspects of the foreign market, sellers are prone to failure. 
When it comes to shopping trends, it varies a lot. Therefore, it is necessary to study the different patterns and payment methods. More importantly, when it comes to buying a pattern, it is heavily influenced by festivals and formal occasions. In this case, sellers can also come across many backlashes due to their misalignments with the buyer's demands.
Solution
In this case, proper market research along with full-proved data clubbed with various surveys can prove to be beneficial for your business. Thorough market research will help you know your foreign customers better and at the same time help you in differentiating your brand from the competitor's brands. Once you have a clear understanding of your competitors, you can easily present your unique selling point. This will help you target your potential customers. 
Logistics and Shipping
It is one of the important aspects when you expand your business across international waters. It is a major key differentiator when it comes to your brand viability and credibility. Fulfilling the orders that have been made is the main thing. Therefore, it is very essential to be careful about the packaging process and lastly collaborate the package with the most suitable valet. 
The shipping partner should offer significant shipping along with considerably discounted rates on shipping. This is a challenging aspect when it comes to sound training. It becomes very difficult to fulfill orders with single courier partners. When it comes to negotiation, it can be very difficult as international shipping processes are expensive. This can also affect product prices.
Solution
You can easily overcome this obstacle by collaborating with shipping solutions, which can offer you easy shipment with multiple couriers and extremely discounted rates. This not only gives a broader reach but also allows you to do your shipment at minimal and effective price rates starting from just rupees 110 per 50 gram.

Overhead and additional costs
When it comes to the global market, you need to invest in many extra things that you would probably avoid otherwise. The global market is much bigger and their key differentiator is very different from the national market. The first step is to realign your website and revamped it so that it can accommodate the international pricing structure. This also includes adding new languages and a currency converter. This will ensure that the customers will understand the product they are ordering and get the exact price rate. Then come to the taxes and customs that is levied on each item. The rates increase too when the overhead cost increases. Therefore, the amount invested in resources for managing the international segment increases rapidly.
Solution
The payment for shipping duties is high. Along with that, you need to do investment to complete all your paper works and formalities. This will help you conduct international trade easily and smoothly.
Read more about reducing logistics costs in consumer goods distribution.

Payment methods
Providing the customer with a seamless payment platform is tough. Often brands tend to lose potential customers as they fail to provide a smooth payment gateway. When it comes to payment preferences, it varies a lot in different regions. According to research, practically fifty percent of the eCommerce transactions are cash on delivery in India. On the other hand, in North America, the payment preference is dominated by debit/credit cards.
Solution
Having a single payment gateway for both the domestic and international payments is not only expensive but also prone to failure. Therefore, do thorough research on the payment preferences in your region and choose the method that is best suited for your business. Sellers need to be acquainted with different selling methods before they begin with the actual selling.

Marketing and local promotions
Firstly understand the need and preferences of the targeted customers is very important before you start engaging them in your products and services. Sellers always face certain difficulties when it comes to pursuing buyers to buy from your store instead of your competitor's store. For this, a thorough analysis of both the customers and the competitive market is required. 
The key elements that influence the situation are culture, norms, festivals, beliefs, etc. Thus, communication is very important. You first need to communicate with your customers before approaching them with any information or advertisement for your product. An ad that might work in one region might not work in another region.
Solutions
The best hack to this kind of case would be to get in touch with the influencers of the particular area. As the influencers already have enough knowledge about the area and its people, it would be a piece of cake for them to help you target the exact points. They will be a great help in spreading your products across thousands of potential customers. Nevertheless, you should always keep in mind to be creative enough with anything you do, so that the results can as organic as possible.

Disadvantages of Cross Border Trade
Every structural process has both advantages and disadvantages. Everything in this world has a little disadvantage to it. Likewise, cross border trading also has its fair share to the disadvantaged part as it does in the advantageous part. This is the easiest way to gain access to the international market, which makes it more prone to challenges.
High packaging cost
Usually while dealing with foreign trades the packaging costs are massive. As the products and items are going cross the international waters and the delivery will much longer than usual, you have to be extra careful with packaging. As a result, the packaging costs end up taking the high stakes.
High transportation cost
As your products and services are carefully delivered to an international location, transportation costs are huge. This not only drains half of your investment but also cuts you off from profit. Delivering your products and services to an international location requires a lot more care and efficiency, so it is quite normal that you will have to bear high transportation costs. You cannot avoid this disadvantage no matter what while dealing with cross-border trading. 
High insurance costs
If the packaging and transportation can cost you that much, it is quite predictable that the insurance cost will outnumber the other two. Every business requires that security and insurance money. This is one of the most important costs which is unavoidable. 
Import restrictions
It is not feasible to go with the export processes in countries where import is restricted. This is a huge barrier when it comes to seamless trading.
The disadvantage of locations
Expanding your business international is not that easy and it comes with a price. The advantage that you will get in your domestic location, you might not have the same when it comes to a foreign location.  
How Technology Is Changing Cross Border Trade?
The world has become a lot smaller. Its communication across the distances among countries and across cultures is becoming very important. Transactions are done between human beings at the end of the day. The collaborative technologies that compress these distances are becoming crucial now. We work with the whole heap of communications tools today to bridge that distance.
The use of video communication has become important in building that trust and relationship in cross border deals because business is all about relationships and building trust. The communication technologies help you to lift that.
Other than this, global supply chain solutions have become important today. Most of the times we find companies collaborating across borders procuring from this global supply chain. Supply chain optimization solutions are becoming crucial for businesses today. They help in the deficiencies, reduction of costs, and so on. On the other hand, digital currency is also coming in to effect in full force.
It is quite visible how the Bitcoin payment systems are being adopted by traders across the world. We are coming across the facts about how people are sourcing capital through crowdfunding technology. All in all, technology has become a big leveler. It has also become a major point of difference and it creates a competitive advantage for companies that are trading across the borders. People today can interact with anyone from anywhere. 
Not just that people can also transact with each other from any corner of the world with just their mobile devices. Technology has given freedom and empowered people to be productive whenever they choose to be and this has helped in overcoming cross border trade challenges a lot. 
Conclusion
Cross-border trade comes with immense opportunities as well as challenges. However, the opportunities it provides outdo all the challenges and difficulties. The main key here is to strategies carefully and trade intellectually. You just need to make sure that your target is streamlined and your research on the market is thorough if you want to succeed in overcoming cross border trade challenges. Cross border trade is a path that suggests absolute success if used accordingly. 
This will not only boost your business but also make your brand stand out among the competitive brands. All you need to do is combine your local market knowledge along with the new technological innovations. If you master these two elements your business is most likely to succeed with huge scale profit. Cross border trading is a broader aspect that opens up the path of success that has no end to it.