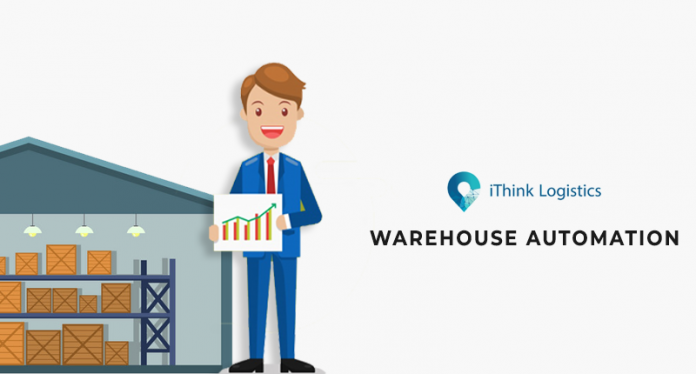 Warehouse automation is becoming popular as every warehouse manager and company look forward to improving production and efficiency, streamline operations, and cost reduction. However, different people hold on different opinions about what warehouse automation is. Starting from the use of robots to automated processes, automation of a warehouse is all about automated technologies that ensure the increase in the productivity, profitability, and many more.
Various warehouse automation – Types
The automation process of the warehouse can be done in many different ways. Any warehouse that needs to fix their bottom line can get a lot of advantage from automation of their particular warehouse. Let us see several ways of warehouse automation:
Goods-to-person technologies (GTP)
These solutions allow bringing the specific item to the worker instead of the worker traveling to pick the same item. Warehouses that are built with the GTP systems tend to retrieve or enter orders from a central database such as the ERP. Then the equipment with automated processing in it locates the particular item from the entire warehouse and brings the same in the picking area. Typically, the rates of GTP exceed the rates of a manual warehouse. Therefore, companies opting for the GTP system can effectively reduce their fulfillment cost and operating cost and improve service levels.
Retrieval system and automated storage (RS/AS)
The retrieval system and automated storage is a type of GTP technology. This particular technology helps in bringing out the goods from the warehouse and then again can easily place them back to the storage. Normally, warehouses that leverage the retrieval system and automated storage pair them both with a particular warehouse software that manages the entire process and assists the workers of the particular warehouse in processing the orders.
Pick-to-light systems
In these systems, the operators scan the barcodes. During the scanning process LED displays to prevail to guide the operators towards the accurate storage location and indicates the exact amount of products that need to be picked up. Then the picked items are carefully placed in specific containers and then the completion of the task is approved by the operators by pressing the button at the nearby display. This display starts displaying in every operator's zones which directs them to the consecutive picking location.
Autonomous mobile robots (AMRs)
Autonomous mobile robots (AMRs0 are mainly used in particular eCommerce situations related to fulfillment where their high labor requirement and the high volume requirements are addressed. These particular robots work with the warehouse staff by traveling through the entire warehouse and then finally meeting the manual pickers to the time their totes are full. Then they transport it to the pack station. Many other autonomous mobile robots tend to use trays, vacuums to pick up totes, and boxes from the warehouse shelves and dropping them to a digital robotic cart.
Westfalia- one of the popular warehouse automation service provider
We are already familiar with the regular and normal functionalities of a warehouse. However, the modernized warehouses are not like their predecessors. They are a complete package of highly revolutionized and evolved automation systems which also makes it the pivotal part of the supply chain. In recent times, the activities of the warehouse include palletizing, cross-docking, knitting, identifying products, tagging, and lastly storing the products in the most suitable way that is possible. According to the president of Westfalia Technologies, Dan Labell the warehouse is the last frontier for the reduction of any kind logistics costs and long-term distribution.
Trading tools of Westfalia
As Westfalia remains to be ahead in the automation trends of the warehouses, their trading tools help companies a great deal. The trading tools help the companies speed the product flow and reduce the cost. This has huge implications on the warehouses generally. Let us look into some:
Robots
Robots have a great deal of impact on the material handling of Westfalia designs. The company uses particular articulating robots that are manufactured by a huge global industrial robot manufacturer known as the KUKA Robotics Corporations and a leading manufacturer of robotic palletizer known as Fuji Yusoki. Westfalia tends to program the robots, however, it is the operator that adjusts the settings and adds patterns to it if they are not sophisticated enough. They program the robots for mainly doing the palletizing and for de-palletizing layers. Robots are also used by Westfalia to re-palletize and de-palletize layers on the retrieval system which is framed in a way that it can automatically create the "rainbow pallets" i.e. the various layers of SKUs on every pallet.
AS/RS Systems
"AS" stands for the automated storage and the "RS" stands for the retrieval systems. Westfalia manufactures the retrieval system and automated storage of its own. Writes software of its own, and create controls and conveyors of its own. Westfalia manages to have immense floor space due to its absolute compact and high-density system. Here the retrieval system and automated storage can be framed much higher in comparison to the conventional or regular warehouses, and this saves even more floor space.
The retrieval system and the automated storage systems of Westfalia save labor by 99.9 percent accuracy and cause no damage to the products. According to Labell, the systems in Westfalia can handle almost 8000 loads of heavy products like paper along with standard weights pallets. These systems that are controlled by computers can provide quick access to a huge amount of information that can be retrieved by the logistics and warehouse managers by using certain web links. Labell says that the systems of Westfalia are made so user-friendly that even a person who has zero knowledge of computers can adapt to it easily.
Layer-forming palletizers
These are mainly used while using high-speed applications and during the conjunctions of handling bags when the quality of the pattern is very important. How are layer-forming palletizers any different from the robotic ones? The difference is that a layer-forming one can square up against every layer before it gets stripped onto the pallets (Note: This is true only in cases of bags only). On the other hand, a robot cannot do the same thing. As a robot can handle various multi productions at ones, it is considered too much more flexible. Robots can have quick access to various bags/cases at a single time, whatsoever cannot match up with the high-speed lines that are found in beverage industries. For instance-
According to Labell, deciding which palletizer is suitable depends completely upon its application. A warehouse with multiple lines and slow rates should opt for robotic palletizers, whereas a warehouse with single lines and faster rates should opt for layer-forming ones. However, the ongoing trend is more dominant towards the robotic palletizers. Labell says that it does not matter which palletizers we are choosing, safety always remains an issue. Certain areas may not be accessible even for a palletizer. For example- the cell of a robotic palletizer is very dangerous if it not protected properly with safety fences or with a laser protection device. Tag out or the locks out processes are implemented for human safety. It ensures that there is no human is present in the palletizing cells during ongoing operation.
Forklifts
The automated systems of the warehouse typically use the forklifts for loading trucks. However, sometimes counter-balanced trucks are also used for moving products that are received from the outside or at times when the manufacturing facilities are not implemented in the warehouse. It is important for the truck operator can communicate back to the warehouse management system, so the trucks are suitably equipped with proper RF equipment which helps in the communication process.
Conveyors
The air-chain conveyors of the Westfalia use a single motor for a length of up to 100 feet. It does not need any electric controls to get to the zero-pressure accumulation. This process is quite similar to the traffic jam concept. The conveyors are very cost-effective, as they require very less amount of controls to operate and the conveyors only need to two horsepower motor for 20 zones. During changing or marinating the pallet orientations, Westfalia transports pallets in various directions by using the right angle turntables and transfers. According to Labell, when you are using the turntable, the pallet orientation does not change because the pallet rotates at a 90-degree angle, and then the conveying continues.
Transfer cars
Transfer cars are mainly used for consolidating various pick-up and drop-off locations. This is similar to palletizing lines which is consolidated into one/two in-feed line to an automated storage or retrieval system. Programmable Logic Controller (PLC) is a small computer that controls every machinery. PLC is programmed for responding to conditions that are detected by sensing specific devices such as proximity sensors and photo-eyes.
RFID
This can be executed at three levels such as unit level, case level, or pallet level. The source of having long-term trends is having RFID tags at a specific level i.e. unit level. This allows you to track each product that the consumers purchase at a time. However, this remains to be cost prohibited, but industry experts suggest that there is a chance that the RFID tagging at unit-levels may grow in the future. These RFID readers are easily converted into automated storage or retrieval systems for determining pallets and the specific products on them. As the products travel journey through the rest of the supply chain, this information or data will come in handy. Labell adds that the RFID reader is an alternative way of identifying products with the requirement of any visual reference.
Pallets
The popularity of plastic pallets continues to grow with years. They are way easier to move on the conveyors when they are made automation friendly. Plastic pallets may be way expensive than the wooden pallets but in the captive systems, the plastic pallets prove to be way effective and even cuts out cot in the long run. Plastic pallets are also typically used in food applications; however, cleanliness remains an important issue in this matter.
Measuring the effectiveness of an automated warehouse
The primary goal of an automated warehouse is managing the product processing intervals and reduction of costs. Nevertheless, the question is how Westfalia manages to measure the significance of its technology and tools. Labell explains that Westfalia has a justification determining tool that helps them to identify the total present value and internal rate of returns. He also adds that it is very essential to use techniques of discounted cash flow for analyzing projects that have an existential life of 20 years or even more. Often companies never go back on using a conventional warehouse after they have operated with an automated one that works much better than the conventional warehouse.
Labell says that many automated warehouses sometimes fails to handle the work cycle only because they are not framed with specific qualities to handle the entire burden. However, some companies tend to view this matter as a negative aspect of the systems. Labell also adds that it is very critical to buy the most suitable system, as there are huge differences in the quality of different retrieval systems and automated storage. The storage or the retrieval machine holds the most value, as they are one of the primary equipment in the plant. If this equipment fails then the customer cannot ship any product. This is true for every automated warehouse that has a single system or retrieval machine. Almost 20 percent of the customers cannot ship products because of this particular reason.
Many automation techniques and tools are offered by Westfalia. This helps the companies to manage their processing timings and for reducing the costs. To make the automation of the warehouse to be most significant and effective, technologies and tools that are similar to the Westfalia should be used along with integrated data and trained warehouse staffs.
Essential Business elements in warehouse automation
A new approach to measure the package
To calculate the cubic size of the package and inches you need to first multiply its length, width, and height and then round up or down to the nearest whole number. This cubic size is then divided by the dimensional factor which is currently 166 for domestic shipments and 139 for international shipments. When determining the final dim weight, always round up to the nearest whole pound. It is important to note that this dimensional factor 166 is subjected to change. It is estimated that this change will impact approximately 75 percent of both businesses to business and business to consumer shipments. If your organization is not been impacted yet, it recommended for you develop a contingency plan and be prepared.
Shipping parcel
Shipping one-pound parcels in small cartons will not have a significant impact on your shipping rate. However, shipping those same one-pound parcels in larger boxes potentially excess space will result in higher shipping costs for those orders. Larger parcels are typically already subjected to weight ratings and should not be impacted.
The plan (carbonization)
As you start preparing your plan, you need to see what your potential options are. You can start by negotiating a better dim weight factor with your carrier's factor. Increasing your dim weight factor will lower the cube rating for the orders. You can as it is and hopes your package gets better at selecting box sizes. You can try to slow down the packaging process to allow the packers more time to select box sizes and hope you get all the orders shipped on time. You can also add equipment to create custom boxes on demand or use a warehouse management system to select optimum carton sizes as part of the box book workflow. This practice is known as carbonization.
Cluster picking
Cluster picking can improve labor productivity and this process can be further optimized by having a warehouse management system to determine the best carton size to use for the order based on item carton or item cube characteristics. These practices are commonly referred to as carbonization and are available in a good warehouse management system. As mentioned earlier this approach ties in directly to helping a better management of dim weights.
Compliance labeling
As your customers become more efficient with their supply chains, they will start to make requests of you to help them streamline their operations. For example, Orders may require you to create shipping compliance labels and company-specific pack slips for drop shipments. This will mean creating customer and carton specific labels at different points in the entire workflow. If you are already dealing with big-box retailers, this should look familiar. Many trading partners today are providing specific directions GS1 shipping labels in terms of both the format and more specifically positioning on cartons. As a small business, you have a few options when working with these requirements. If you do things haphazardly, then you face the high probability of receiving chargebacks. This might be the option your customers hope you choose. Print labels in bulk and add labor to manage the labor location, application process, and equipment automation to print and apply larger order volumes or integrate flexible label generation options into the big workflow using a good warehouse management system.
Dropship
Dealing with companies as amazon, Walmart, Target, and Wayfair may require you to deliver orders created on their websites from your warehouse, which also known as drop ship. Dropship introduces a new set of compliance requirements for suppliers that can quickly become an operational constraint without effective system support. Characteristics of a drop shipment include shorter lead times for filling thousands of orders, erratic demand patterns with random spikes and order volumes, and significantly more parcel orders typically with low line and unit counts along with lower margins per order and residential delivery fees, possibly creating and sending EDI documents, and creating a retailer-specific tracklist report. Your cost of doing business as a drop shipper can be supported by a good warehouse management system.
A warehouse management system may also help streamline the shipping process to retailers. For example, for some amazon orders, you might be required to apply pro bill and routing information on carton labels, and the carton contents and weights are required to get the pro bill and routing information.
ACR reports
The ACR report is a sequel server reporting services report tool used to identify outbound carton requirements and specific carton contents in advance of orders being released for picking. The new workflow using the ACR report might have certain steps. You run the anticipated carton requirement report in Excel in one warehouse management system, and then go to the vendor portal to enter the carton's shipment information, print the cart and ship labels and then pick the orders and apply ship labels during the workflow, and finally ship the order. You will notice that this approach could significantly reduce constant searching and matching labels to cartons and improve through capacities.
Dropshipping: An important business trend of warehouse automation and why is it so essential to adopt it
Our eCommerce industry is taking a modernized turn for every creative entrepreneur, known as the dropshipping. India is finally getting the hang of it and is effectively fragmenting their dropshipping businesses. Dropshipping is a unique technique where the seller does not need to deal with any of the inventories or manufacturing processes or the delivery of the orders that are placed. Whenever an order is placed the seller just has to inform the manufacturer, then the manufacturer will take of the rest. After being notified, the manufacturer packs the order and delivers it to the concerned customer. The seller does not even see the orders physically. This is very relaxing for the seller as he does nothing and at the same time makes a business out of it. It is strange but dropshipping indeed takes away the maximum pressure from the seller and provides them with enough time to strategize for the marketing tactics for the business.
Dropshipping seems to be a very simple type of business. However, it is not that simple and easy the way the web sells it to be. Various technical issues hurdle upon as soon as you get started with the dropshipping business. The most major problem of all is the creation of a suitable dropshipping platform. It is imperative to estimate the worth of an eCommerce business by analyzing the number of its stores being used in the dropshipping platform. Besides, it can be quite difficult to choose and commerce platform to develop your platform. Another debate that is to be highlighted is self-hosting and hostel platforms.
The plethora of eCommerce markets platforms available in the market is Woo Commerce, Magneto, Big Commerce, Shopify, Open Cart, and many such others. The dropshipping market is very competitive, and that is why it is difficult to identify the unique selling points. It is always a good idea to first have a good look at your business, and then only decide for the platform that you are willing to choose and whether or not it is feasible for the customers.
There is a lot of scope of this business in India, especially for those entrepreneurs that are newer to the industry. It is the most cost-effective way to start an online business. As internet penetration has been a great success in India, so will be an online business. Nowadays customers prefer shopping online rather than facing the crowd in the retail store. Therefore, it is a great opportunity to build your online presence. Dropshipping is a type of business that is not entitled to many risks and challenges because here you invest in products only when an order is placed.
Therefore, when it comes to the future of the dropshipping business, there is immense scope for it. After the introduction and massive success of Jio internet, India has come to a lot closer to complete digitization, and thus drop shipping business is bound to be a massive hit in the coming years. With the increase and easy accessibility of smart devices, more and more people are getting inclined to using eCommerce platforms for purchasing items at the comfort of their homes. This rise is only going to go upwards, as high-speed internet services gain popularity. Moreover, starting a dropshipping business in a country like in India is very easy. India, with its growing population and advancement in technology, is a great place to start your online business. All you need to accumulate suitable vendors who are selling products of your interest. You can approach them directly for the logistics needs.
Therefore, the importance of dropshipping has a direct pin down effect on warehouse automation. Dropshipping in the newest and the most popular trends and that is why it is so essential for every automated warehouse to adopt the trend. Dropshipping is the future of eCommerce and so on the business world.
Here are a few benefits and risks of dropshipping.
The need for Automation of warehouse according to business trends
Today everything is online. The revolution of people has come a long way as toady everything is at your fingertips and that is driving automation. "Online" is driving automation. Ecommerce is one of the fastest-growing economies. According to research, online retail sales reached 262 billion in the year 2016 which is up 13 percent over the year 2015. They expect eCommerce to grow at a 9 percent compound annual rate through the recent years. Ecommerce is a primary catalyst for Omni-channel disruption and driving operational complexities in the warehouse, while web orders or web fulfillment can be a huge growth driver for your business. Sales and company owners will be excited about the new revenue potential. Your job is to manage these new channel opportunities profitably. A key channel in dealing with this for companies who have been focused on shipping to other DC's via cases or pilots is the new requirement to ship each to direct consumers via a pick and pack operations.
Most major carriers supply what is known as dimensional or dim weight pricing to certain packages. Dim weight pricing depends on package volume to create a billable weight. The amount of space a package occupies in with relation to the actual weight. The carrier's position on this is to better align the rates they charge with costs which influenced by both the size and the weight of the packages in addition to creating additional revenue for the carrier. The carriers hope to encourage shippers to re-evaluate their packaging and ensure a proper box selection when shipping to create a more efficient supply chain. It is more important than ever to gain control of your shipping process. You need to understand how dimensional weight is calculated and know when to make operational adjustments to minimize the impact.
Benefits
There are several benefits of warehouse automation. Some of the primary benefits are:
Increased speed
Warehouse automation helps in increasing the overall speed of the entire warehouse operations. As everything is automated instead of manual labor, the warehouse operative functions are way easier and quicker to process.
Maximizing space
As robots and automatic machines are involved, the inventory and stocked up pile are always kept in check. The inventory is regularly checked and arranged in its proper place. This results in huge floor space in the warehouse.
Superior inventory counts
As automated machines are involved in counting instead of manual counting, the counting process is quicker and more accurate. There is a very low chance of failure in this process, rather than the manual process that had higher chances of failures and incorrect numbers.
Improved safety
Automated machines do most of the difficult task which can be fatal for a human if there any wrong move is made. When it comes to machines, labor security is assured.
Conclusion
In recent times when practically everything is online-based and everything is being digitalized, a warehouse needs to be automated. Conventional warehouses are put of the trends. Warehouse automation can guarantee your business with huge profit margins and overall growth of the organizations. In these mad technological times, every business needs to have an automated warehouse.