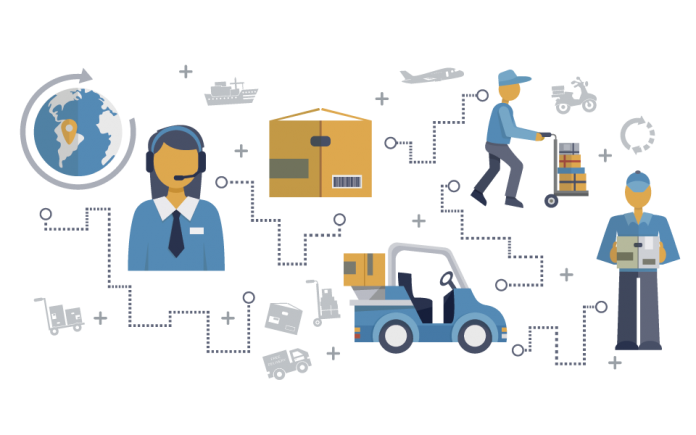 Where there is e-commerce, there is logistics. Going hand in hand, both of the sectors are nonfunctioning without the other. Every small to large scale business setting up their online stores needs logistics to deliver their products for them.
Different companies have different rule. Some have their own logistics, while others hire a 3PL for carrying out their work. Irrelevant of who is coming to function, the one thing that remains common is the maintenance cost. If you have logistics, you have to invest a certain amount of money behind it to keep it going. Tying up with courier company involves a lot of factors. Doing proper research before signing up for one is extremely important as your entire business is dependent on these logistics functionality. A slight mistake can lead to a huge loss. This blog talks about some of the most important factors that determine logistics functioning. Read on below to find out.

The fuel cost

With petrol and diesel price skyrocketing every day, fuel cost is one of the main factors that determine logistics pricing. These courier companies require trucks to transport materials, and along with fuel, there are other truck maintenance charges that are involved as well. So whenever any courier company sets up pricing, their main concern remains the fuel cost.

Warehouse maintenance charges

Whenever you tie up with a logistics, they allot a certain amount of space in their warehouse to maintain your inventory. This determines one of the factors for logistics pricing.

The labor cost for the drivers

The truck drivers of different courier company travel long distances to deliver your products for you. So their wages are taken into consideration while setting up pricing. There is a lot of competition among the drivers in this business, and hence the costing greatly impacts the functioning of logistics. Other than this, proper licensing and road taxes are also kept in mind during the final billing.

The capacity of the vehicles

The logistics comprise of a lot of different truck sizes, meant to ship items of different sizes. It might often happen that products are not fitted in one truck and multiple trucks are assigned to a particular e-commerce company. This leads to an increased logistics cost.

The demand for the products

India being a festive country, the rush is pretty high for almost most part of the year. If you see that there are a lot of orders that you are getting, then the logistics needs to bear the extra trips to deliver the ordered product. This factor is kept in mind while setting the logistics pricing.

Customer loyalty

Customer loyalty is an extremely essential factor when it comes to logistics pricing. For all the retailers and merchants who have a pretty consistent sale, tend to get discounts and reasonable pricing from different logistics companies.

The government rules and taxes

Government regulations have a direct impact on logistics pricing. Certain factors like road taxes, warehouse taxes, income taxes are taken into consideration during price setting. Other than this, rules like limited driving hours is also an important factor.

Others

Other than this, you also need to understand the actual outsourcing cost for raw materials that involves the freight charges along with transit timings and region tariff rates. Clubbing all these factors together, different logistics set up their pricing for an e-commerce business.

The extended factors

Since you are now aware of all these factors to keep in mind while determining a logistics setup, there are few other points that you need to be aware of as well. For selecting a logistics, pricing is not the only concern. Take a refined look at a few of the other points that you need to know before tying up with one.

The capability

Before selecting a logistics to know how much are they capable of delivering. Your courier service provider must be competent enough to handle pressure and must deliver the product with 100% accuracy. They should also have the ability to satisfy your short term demands. They should be flexible and open to on-road challenges.

A good customer service

A good logistics provider should prioritize customer and customer service more than anything else in the world. They should maintain a transparent work process and should also have a seamless line of communication. As a middle person between the buyer and seller, the logistics must be able to answer to all delivery disputes and must be able to solve them as early as possible.

They must have a good safety record

Different logistics transport products to extremely remote areas. Make sure they have a proper record of safety that will ensure your product security even in adverse situations They should also have a good reputation in the market and must be able to cater to e-commerce demand efficiently.

The stability

Make sure the company you are going for is at least two years old. Going for a company less than that might cause stability issues, and it can cause a huge loss for you in the future. Other than this, if your logistics cant withstands high liability, then it is suggested that you avoid such ones because, at the end of the end, it will be the reputation of the e-commerce that is going to be affected.
The company reputation

A good reputation of a company, not only affects its pricing but also allows more people to go for it without a second thought. Whether you are a small business or an established one, with a reputed logistics company you can rest assured that you are investing money in the right place.