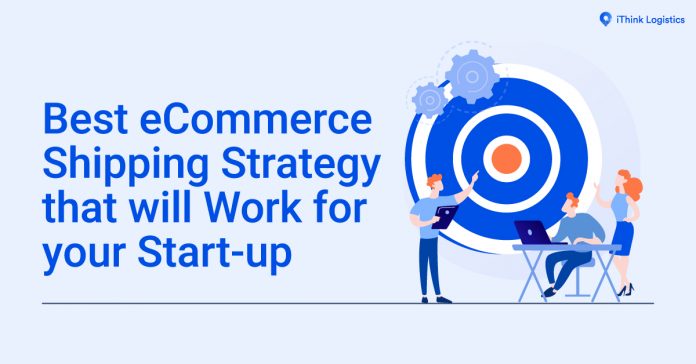 You must be spending thousands just to make your business successful but the only thing which is lacking is a strong shipping strategy.
Take a look!
You and your team work extremely hard, spend your hard-earned marketing money and look at the data to drive customers to your website. Now that they're on your site, they see something they love, add it to their cart – wooo! – Click "Purchase an item," and then… They give up their shopping cart. They leave your site. You are out of business. What happened? What could have gone wrong?
The most common reason why Customers quit their carts? "Shipping and handling."
For your start-up, you spend a lot of time and effort creating the ideal customer experience in your target market, increasing your marketing budget, and then double-checking your business intelligence. The bad news is that none of this addresses the underlying issue. However, unless you pay attention to the topic of Shipping and fulfilment for your business, all of your efforts could be useless.
Shipping is the ultimate central focus for consumer satisfaction. Shipping is the ultimate central point for customer satisfaction and a better eCommerce experience in the modern world, where the eCommerce business is rapidly expanding. Shipping, when done correctly, can help you sell products like hotcakes in the market. And we're here to help you get ready for it.
Introduction
When it comes to consumer satisfaction, the whole eCommerce experience comes down to a single element: Shipping and product delivery. Consider it to be something that can make or break your business.
Shipping is also the stage of your order fulfilment process where you may feel you have lost control of your brand. However, if you explore the suitable methods, you may have more to do with Shipping than you understand.
However, selecting the best courier service in India to deliver goods on time and at a low cost is difficult. Professional courier companies in India provide services on all scales, from local to regional, national, and global.
Putting an effective ecommerce shipping strategy is one of the most impactful steps you can take to grow your business. At the same time, many brands begin in ecommerce by taking a simplistic approach to Shipping, such as offering free shipping on all orders or displaying unmodified rates.
Why Does Your Online Store Needs Ecommerce Shipping Strategy?
As a start-up business owner, you might think of ecommerce shipping as simply transporting ordered goods from an online seller to the customer's address. But Shipping involves far more than that. Shipping is a way to add value to your customer's shopping experience and build trust in ecommerce.
Whether you've been starting up a new business or continuing to expand it across multiple channels, your eCommerce shipping process must be simple. You'll have to spend some time studying your shipping strategy (or creating one if you don't already have one), setting your shipping goals. Hence, you know where you need to focus your efforts and finally select shipping software for a smoother last mile order fulfilment process.
There's not a one-size-fits-all ecommerce shipping strategy. Your audience, budget, margins, product, and various other factors will all influence the best ecommerce shipping strategy for your company.
That is why it is essential in developing a well-defined shipping strategy. Because the world of Shipping and fulfilment can appear challenging to those who are unfamiliar with it or who have just started, we've created a list of everything you'll need to know to make the best decision for your company.
Effective Shipping Strategy for Your Online Store
Here We have specific tactics for you to incorporate into your shipping strategy.
Make Shipping Policies Transparent
Make it a point to make your shipping policies clear on your website. This not only removes doubts from your customers' minds but also improves your brand's reputation by opting for open communication. Provide shipping rate tabs, carrier services, shipping zones, and a lot more. This will help you to gain your customer's trust.
Bonus tip: When your consumers are paying out, please show them your price structure. This will be a plus point for your business as the customer will develop a sense of assurance in your business.
Provide Free Shipping
Offering free shipping to your customers is one of the most effective ways to reduce shopping cart abandonment. Shipping, as you might expect, is never free. Someone is always going to have to pay. You have a few options for making free shipping work.
Increase product prices to cover shipping costs (customer pays).
You pay the total cost of shipping out of your profit margins (you pay).
Increase product prices slightly to cover some of the shipping costs (you and your customer pay).
Give specific customers a coupon code for free shipping.
You could also try offering free shipping with a minimum order amount.
This strategy will help offset shipping costs by increasing your average order size, but you're still paying for it out of your margins.
Set your shipping rates based on weight rather than item cost
Do you know why? Because your courier company charges you based on the weight of the item rather than the cost. You will charge our customers Shipping according to the courier company's rates. Check the applied weight of your product first to determine your shipping rates.
Provide regular delivery updates
One thing to keep in mind is that customers are always eager for their ordered products to arrive. Sending out delivery updates regular keeps them informed that their package is on its way.
To improve customer experiences, you should send these updates.
From emails, send them updates via text message to their mobile phone.
Even if people aren't interested in these updates, failing to send them leaves them wondering where their order is. As a result, it's one of the best practices you should employ. You should also provide a platform for your customers to track their packages.
Get a Shipping Rate Combination
If you cannot provide free or flat-rate Shipping for your products, you can easily select a combination of shipping rates for different products or based on the total amount at checkout. For example, you could provide free Shipping on products with a high profit. Alternatively, you can create tabs for shipping charges, such as charging Rs. 100 as shipping cost if the total amount is up to Rs. 1500. You can go above and beyond by offering free Shipping. Set up tabs based on your product analysis and profit margins.
Shop around focusing on your SKUs
Shopping around for the cheapest shipping option based on your product's size and weight may sound simple, but many small businesses overlook it. When we speak with eCommerce business owners, we frequently discover that they do not shop around because it is far too easy to become overwhelmed simply comparing shipping carriers, let alone the various methods each of those carriers offers.
Provide several shipping options
The online market is transforming. It is not the same market as it was a few years ago. There are hundreds of online stores competing with yours, and you must keep up with how things are changing. Many online businesses now offer multiple delivery speeds and shipping methods. Aside from the regular days, it takes to deliver the package to the buyer, and you should also offer express and super-fast deliveries for customers who require the product immediately.
Customers don't mind paying for services they need, so you can charge them extra for this. You must ensure that your shipping partner is capable of carrying out the tasks. A broken promise can cause your company to lose customers for life. For your store, use leading shipping services such as FedEx, DHL, blue dart and others. All of these have a variety of shipping and pricing options. Choose the one that best fits your needs.
Having powerful ecommerce shipping solutions is a crucial step to help your online business grow. An impactful shipping strategy would allow you to reach new heights in your business.
Conclusion
Shipping is unquestionably a challenge for eCommerce sellers. And, given the nature of your business, these challenges are bound to be one-of-a-kind. To overcome these, you'll need to work hard by implementing new practices and keeping track of what works best for your company.
Like Shipping, many aspects of your business that take time to build, and work your way to customer satisfaction, will require your patience but will eventually pay off.